URL: https://www.desy.de/career/career_programs/fellowships/experimental_particle_physics/index_eng.html
Breadcrumb Navigation
Experimental particle physics
Experimental particle physics
DESY-Fellowship
in experimental particle physics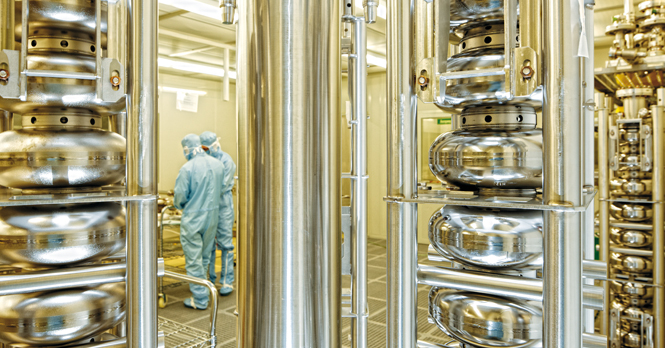 Program
Junior scientists from experimental particle physics are invited to participate in the LHC experiments ATLAS and CMS, the BELLE II-Experiment at KEK, the ALPS II-Experiment at DESY, in the preparation of experiments at the future International Linear Collider ILC and in the research and development, of new particle detectors. Research groups are also active in accelerator development, e.g. for the ILC or in the field of plasma wakefield acceleration. Experimental activities for the detectors and their conversions and upgrades mainly take place in the Hamburg institute where, apart from laboratories and other infrastructures, a test beam is operated. The experimental work is supplemented by analysis activities using the large local computer resources, e.g. the Tier2 centre and the National Analysis Facility.
DESY fellowships in experimental particle physics are granted for a period of two years, with the possibility to prolong it for another year. Salaries commensurate with those of public service organisations in Germany.
Application
DESY fellowships in experimental particle physics are awarded twice a year. Interested physicists, who have recently completed their Ph.D. are invited to send their application, including their scientific career history and the usual documents (Motivation letter, research interest, CV, list of publications, copies of university degrees, three reference letters) until 31 March or 30 September each year. Please use our career portal.
Reference letter
In addition we ask you to provide three letters of reference. It is the responsibility of the applicant to ensure that all three letters of reference reach DESY before the deadline.
▸ Please forward the Job-ID and your E-Mailadress with you used for the application to the expert reviewers you have chosen. The reference letters with the Job-ID and E-Mailadress will then be allocated to your application.
▸ Please also forward our questionnaire for expert reviewers to the three expert reviewers you have chosen and ask them to directly upload their statement with the following link.
---
FAQ to the DESY fellowship programme in experimental particle physics
Application conditions
Who can apply for the DESY fellowship programme in experimental particle physics?
You can apply for the DESY fellowship programme, if you have completed your Ph.D not later than 5years ago.
You can also apply for the DESY fellowship programme, if your PhD thesis has been just submitted and an appointment for your thesis defense has been set up. But in this case you can be officially employed only after the doctorate procedure has been successfully completed (PhD certificate might be submitted as soon as possible thereafter).
When can I apply?
Applications will be reviewed twice a year; the deadlines for the submission of applications are 31 March and 30 September.
Which application documents should I submit?
Cover letter with a short research resume
Curriculum vitae
List of publications
Copies of university degrees
Please arrange three letters of recommendation, which are supposed to be sent together with application documents
Where and how should I send my application?
All your documents have to be sent to the DESY HR department via our career portal.
What is the selection process timescale?
The selection process starts shortly after the application deadline and it takes normally two months to evaluate all applications and to make a decision. Approximately in 2months after the application deadline all candidates selected by the review panel will receive a notification of placement.

We would appreciate an early response indicating starting date from the selected candidate (The start date should be within the next 6 months).

Once all administrative issues concerning the fellow contract and terms of employment for the successful applicant have been treated (and it takes a further month) the selected fellow can start to work at DESY. Thus, the earliest start date is approximately one month and the latest start date is 6 after the notification of placement.

All other applicants will be notified that they were unsuccessful within 4 months after the deadline.
Do I need to know German in order to apply?
No, you can apply in English
Working conditions
Location of the DESY fellowship
Your based location is DESY either in Hamburg or in Zeuthen, but if in the frame of your researching project some business trips are required, such as to CERN, they will be permitted.
Duration of the DESY fellowship programme
DESY Fellowships are awarded for duration of two years with a possibility of a prolongation by one additional year.
What yearly gross income can I expect as a DESY fellow?
The salary for the fellowship is according to tariffs applicable for the public segment. Classification in the payment system is based upon qualifications; the default assumption is pay group E13/III of the relevant collective wage agreement "TV-AVH". The gross salary in this case is 4.824,60€, which is paid 12,6 times a year. Applicants with more than 3 years of relevant professional experience after their Ph.D. will be paid according to the pay group E13/IV (5.235,66€). However, deductions for tax, health insurance etc. have to be done in frame of German regulations and depend on your personal status (single, married, children, etc.. )
When can I start at DESY?
You can start to work within 6 months after notification of placement from DESY. We would appreciate your early response indicating starting date.
Will I be allowed to choose a particular group to work with?
Yes, during the first two weeks you can choose your favorite researching project, and a particular group among the HEP activities of DESY. The final decision will be taken in consultation with the research director.
Will my travel expenses to workshops, conferences etc. be reimbursed by DESY?
In case of approved business trips, travel expenses to workshops or to conferences will be reimbursed by DESY.
Is there any teaching obligation to be done during the DESY fellowship?
There are no teaching obligations
Others
Can I re-apply after being rejected?
Yes, if you still meet all of the application requirements.
Whom should I contact in case of any other questions?
Visa and residence permit for Germany