URL: https://www.desy.de/career/apprenticeship/information_technology/@@siteview
Breadcrumb Navigation
Information technology
IT
Start your career at DESY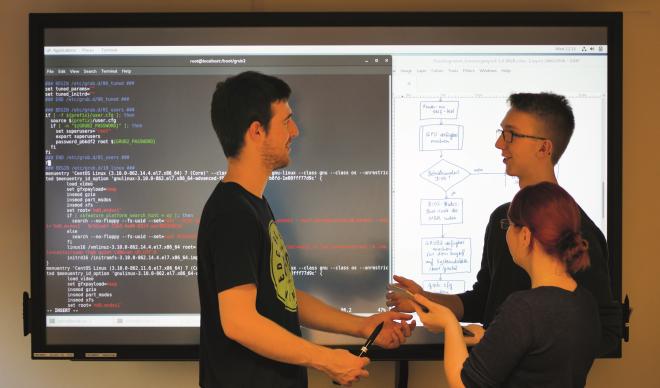 IT systems integration specialist (f/m)
IT systems integration specialists work in the administration of networks and operating systems and are engaged in user support. The spectrum ranges from IT consulting, implementation of specific information and communication solutions through integration of hardware and software components into complex systems up to maintenance of systems and networks.
Start of training:
1. September
Training period:
3 years
School leaving qualification:
secondary school certificate or higher degree
Location:
Hamburg und Zeuthen
Activities
Installation and configuration of networked information and telecommunication systems (IT systems)
Conceptualisation and realisation of complex IT systems
Implementation of project planning, execution and control methods
Administration of IT systems
Elimination of IT problems
Presentation of system solutions to customers
User counselling and training
IT application development specialist (f/m)
IT specialists design, realise and document software projects according to the customer's wish. They analyse and plan IT systems, develop user-friendly and ergonomic user interfaces and modify existing applications. The spectrum ranges from customer counselling, realisation of complex solutions up to user training and support.
Start of training:
1. September
Training period:
3 years
School leaving qualification:
secondary school certificate or higher degree
Location:
Hamburg und Zeuthen
Activities
Planning and implementation of customised software solutions
Implementation of project planning, execution and control methods
Use of software development tools
Use expert and diagnostics systems for debugging
Presentation of system solutions to customers
Counselling and training of users